I read on Pinterest somewhere that if you glue little mirrors together and hang them in your tree that it will add to the glow of your tree. I made 25 of them, and I'm not sure if it helped but it certainly didn't hurt! And for the two bucks it cost me, I'm not complaining.
I stopped by Michaels and grabbed two bags of these 1-inch round mirrors. They were two bucks each, but since I had two coupons that I printed for half off of any one regular-priced item, I got them both for a dollar each. Thanks to hubby for taking the second bag and coupon through another line for me! I didn't have anything else to buy that day, so why waste a coupon when I can save two dollars? Ha!
Andy got out his fishing line for me and I set up my glue gun. I tied simple little loops out of small lengths of the fishing line, put a dab of glue on one disk, put the tied end of the loop on the glue, then put the second disc on top. Voila, mirror ornament!
You can see the loops in this photo due to the flash. I eyeballed the lengths of line to be a few inches long.
I did clean them with windex after I was done, but the paper towel still left some lint on them. It was pretty much unavoidable, so oh well!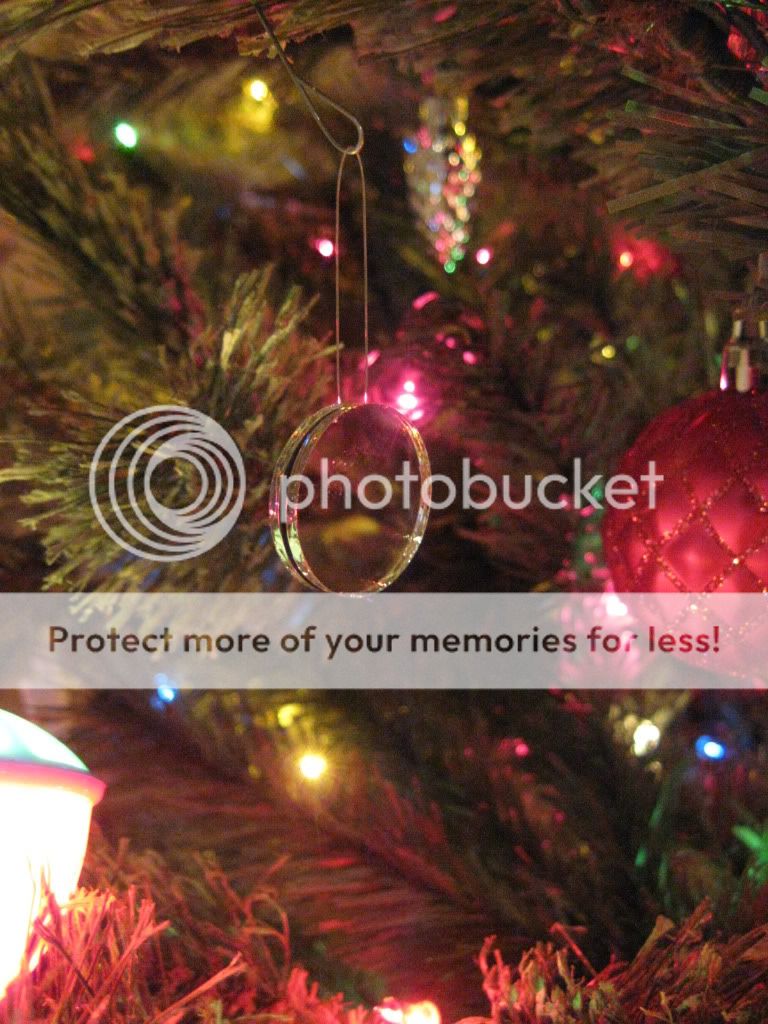 Finally, I'm posting the below photo because I think it was so neat how the camera focused on the ornaments I have hanging from my light fixture above my table.


Have fun!